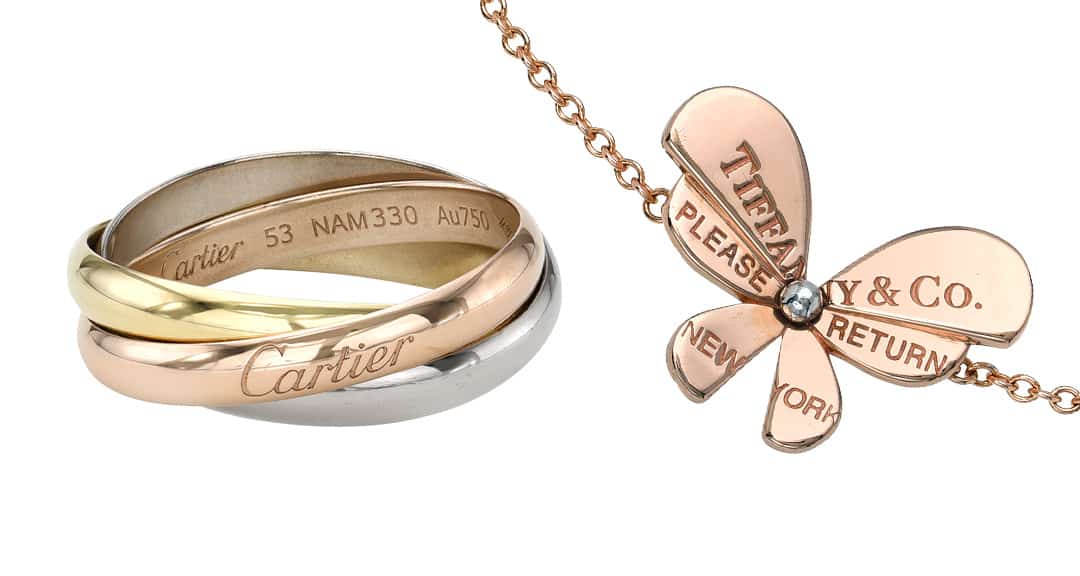 Sell Cartier Jewelry Beverly Hills
Get Cash For Cartier Jewelry. South Bay Coin Buys Cartier For The Best Price in Beverly Hills.
---
Sell Cartier Jewelry Beverly Hills
Get Cash For Cartier Jewelry. South Bay Coin Buys Cartier For The Best Price in Beverly Hills.
Best Place To Sell Cartier Jewelry In Beverly Hills
When selling Cartier jewelry, you want to ensure you're dealing with knowledgeable professionals who appreciate its value. South Bay Coin is a highly reputed jewelry buyer that understands the unique value of Cartier pieces and offers you the best prices. With years of industry experience, our experts are well-versed in appraising and buying Cartier jewelry. Get started today by filling out the form below or by calling us at (310) 363-7808.
Sell Your Cartier Jewelry in Beverly Hills
Sell Designer Jewelry
"*" indicates required fields
How To Sell Cartier Jewelry In Beverly Hills
1. Make Appointment
Please call us at 310-363-7808 to schedule a date and time that works best for you. If you are unsure of a time walk-ins are always welcome.
2. Meet With A Buyer
Your Cartier jewelry will be evaluated and given an honest up-to-date market purchase price. We do our best to make generous offers.
3. Receive Payment
If you wish to sell your jewelry at that time, we are prepared to make immediate payment. We pay with cash or company check.
Customer Testimonials
We Buy Also Gold!
Have gold jewelry to sell? Get a free quote for your gold today! South Bay Coin is the best place to sell gold for immediate cash in Beverly Hills. Call us at (310) 363-7808 today to speak with an expert.
How Much Is My Cartier Jewelry Worth?
The value of your Cartier jewelry depends on several factors including design, condition, and current market demand. The uniqueness or rarity of the piece can also impact its price. At South Bay Coin, our skilled team will provide an accurate evaluation, ensuring you understand the true worth of your jewelry and offering you a fair and competitive price based on current market value.
Where To Sell Cartier Jewelry In Beverly Hills
Selling your Cartier jewelry should be a process that ensures you gain maximum value for your precious pieces. In Beverly Hills, there are a few options available, each with its own set of advantages and considerations.
Pawnshops: Pawnshops can be an option if you're looking for a quick sale. However, they often don't specialize in high-end designer jewelry, and you might not get the best value for your Cartier pieces.
Jewelry Stores: Selling to a local jeweler can be a convenient choice, but again, the offer you receive depends on the jeweler's knowledge of Cartier pieces. Not all jewelers are skilled in assessing high-end designer brands, and they might not recognize the true worth of your unique Cartier item.
Online Marketplaces: Selling on online platforms can potentially reach a wide audience. However, this route can be time-consuming and risky. You may have to deal with potential scams, and it can be challenging to find a buyer who is willing to pay a fair price for your Cartier jewelry.
South Bay Coin: This is undoubtedly your best choice for selling Cartier jewelry in Beverly Hills. At South Bay Coin, our experts specialize in high-end brands like Cartier and are trained to accurately assess and value these pieces. We offer competitive, market-driven prices and a seamless, transparent process. Our aim is to ensure that you, as our client, feel confident and satisfied with your selling experience. Located just a short drive from Beverly Hills, our store offers a secure, professional environment for you to sell your Cartier jewelry.
Choosing where to sell your Cartier jewelry is an important decision. With South Bay Coin, you can rest assured knowing you're receiving the best service and the highest possible price for your pieces.
Why Sell Cartier Jewelry to South Bay Coin
Choosing South Bay Coin as your preferred buyer for Cartier Jewelry is a decision rooted in value and trust. We're known for offering top-dollar payouts due to our extensive knowledge of Cartier's unique craftsmanship and current market trends. Our expert evaluations take into account each piece's distinct attributes, while our transparency and integrity in business are evident in our clear communication about pricing factors. Each client benefits from our personalized, respectful service and a convenient, hassle-free selling process. We assure confidentiality in all transactions and pride ourselves on a strong industry reputation, built on consistent client satisfaction.
When Is The Best Time To Sell Your Cartier Jewelry
Cartier's timeless design and continual demand make any time an ideal time to sell your Cartier jewelry. Whether your piece is a classic or a recent design, its value endures due to Cartier's popularity. Although seasonal surges and life events can influence demand and possibly enhance offers, the best time to sell hinges on personal circumstances. At South Bay Coin, we appreciate the intrinsic worth of Cartier jewelry, offering top-tier prices regardless of when you choose to sell. Our commitment is to deliver a transparent, lucrative selling experience, ensuring your Cartier jewelry is valued fairly and that you receive a competitive offer.