Host A Gold Party Anywhere In Southbay Area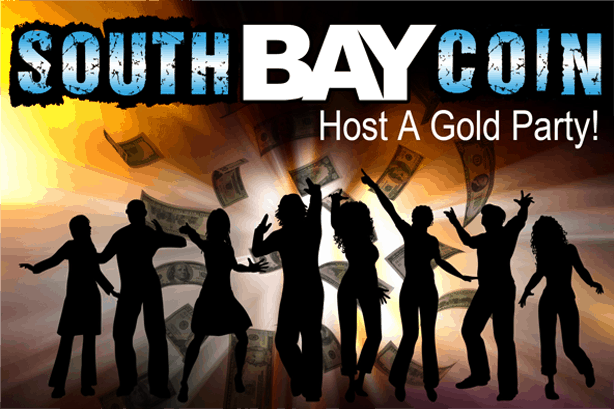 With unemployment and home foreclosures at record highs many people are struggling just to get by. People need cash and they need it now! If your one of these individuals looking to make extra cash consider hosting a gold party! Did you know that most people are not aware they have hundreds if not thousands stashed away in their jewelry box? Typically people will receive gold jewelry as a gift (wedding, sweet 16, baptism, graduation, etc.).
What makes gold parties such a success is that rather than your guest spending money, they end up leaving your home with cash in their pocket. It is customary for a gold party host to receive a percentage of the total purchase price of gold. Meaning the more gold we buy the more cash you receive! Gold parties are fun, and exciting, get paid now to socialize!
For more information please feel free to contact us Gold Party Southbay