GOLD JEWELRY
Gold, Silver, and Platinum
Rings, Necklaces, Earrings, Bracelets and Brooches
ROLEX WATCHES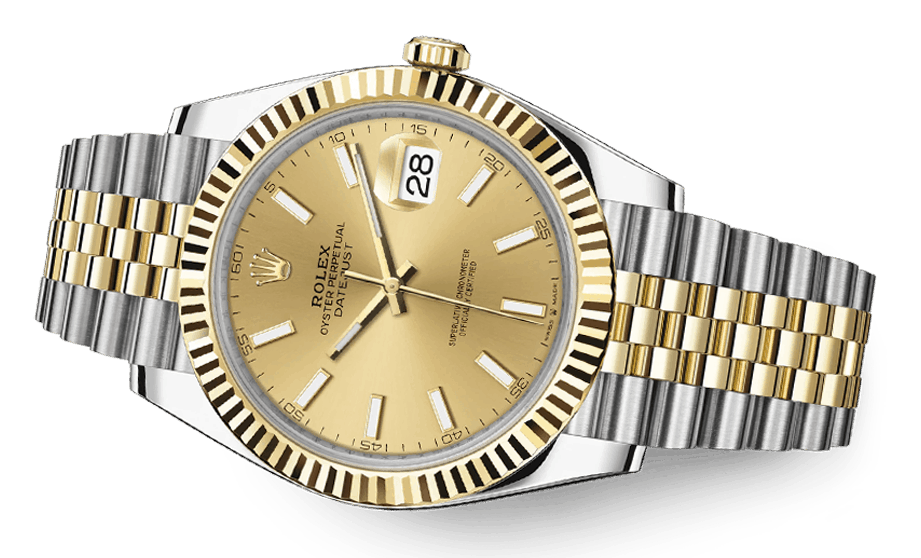 New or Used Rolex Watches
Submariner, Daytona, Datejust, President, GMT Master II, Yacht-Master, and More
DESIGNER HANDBAGS
New or Used Designer Handbags
Louis Vuitton, Gucci, Chanel, Prada, Hermes and More.
LUXURY WATCHES
New or Used Luxury Watches
Audemars Piguet, Breitling, Cartier, Omega, Panerai, Patek Philippe and More
GOLD AND SILVER COINS
All Gold Silver Platinum Coins
American Eagle, Canadian Maple Leaf, British Britannia, Krugerrand, and More
STERLING FLATWARE
Flatware and Tea Sets
Alvin, Buccellati, Cartier, Gorham, Kirk, Reed and Barton, Tiffany & Co and More
Why do customers choose us?
We Pay More
Trusted Gold Jewelry and Watch Buyer
Beat or Match Competitors Price
100% Satisfaction Guaranteed
Immediate Cash Payment
Free No Obligation Appraisals
Sell Direct To Refinery, Cut Out The Middle Man
For immediate assistance selling your gold in Lawndale, give our experienced team a call today at (310) 363-7808 or click the button below.
Need cash? Cash For Gold Lawndale is paying top dollar for your unwanted gold, silver, and platinum jewelry! Get instant cash for your old jewelry, we have been in the gold buying business for over a decade! We are rated the number one gold buyer in Southbay! Our expert staff specializes in buying 10k, 14k, 18k, & 22k gold jewelry! We buy all sorts of gold in all condition, new, used, vintage, estate, and broken  jewelry. With the price of gold at an all time high now is the perfect time cash in your jewelry. We will pay you cash for any rings, necklaces, chains, bracelets, earrings, pendants, charms, as long as its gold we will buy it.
Why Choose Cash For Gold Lawndale
When selling any gold or silver jewelry the seller needs to beware that the gold buyer they are dealing with is honest. Cash For Gold Lawndale is a licensed precious metals dealer. We do all our own in house refinery therefore no middle man is needed, which results in a higher cash pay out for you! Throughout the years thousands of people have trusted us to sell their gold and silver jewelry! Our staff will test your gold and make you a cash offer based on current market conditions. Forget going to the local pawnshop and getting low balled for your gold, Cash For Gold Lawndale and get your free gold quote.
Gold Bracelets
Gold Watch Links
Gold Watches
Gold Pocket Watches
Gold Pocket Watch Cases
Gold Watch Bands
Gold Pens
Gold Charms
Gold Charm Bracelets
Gold Lockets
Gold Antique Lockets
Gold Coins
Gold Foreign/U.S. Coins
Gold Mexican Coins
Gold Canadian Coins
Gold French Coins
Gold Hungarian Coins
Gold Austrian Coins
Gold English Coins
Gold Pendants
Gold Chains
Gold Necklaces
Gold Bracelets
Gold Bangle Bracelets
Gold Diamond Bracelets
Gold Chains
Gold Nugget Chains
Gold Nugget Rings
Gold Nugget Jewelry
Gold Nugget Bracelets
Gold Men's Nugget Bracelets
Gold Men's Bracelets
Gold Masonic Jewelry
Gold Tie Pins
Gold Cufflinks
Gold Spanish Coins
Gold Chinese Coins
Gold Krugerrands
Gold Medals
Gold Boxes
Gold Lighters
Gold Teeth
Gold Pins
Gold Key Chains
Gold Art Deco Jewelry
Gold Rings
Gold Wedding Bands
Gold Broken Rings
Gold High School Rings
Gold College Rings
Gold Championship Rings
Gold School Rings
Gold Class Rings
Dental Gold
Gold Bridges
Gold Caps
Gold Crowns
Gold Wire
Scrap Gold
Gold vintage jewelry
Gold Cameos
Rose Gold
Yellow Gold
Gold Panda Coins
Gold Anklets
Gold Rolex Watches
Gold Candle Holders
Gold Ingots
Gold Bars
Gold Maple Leafs
Gold Earrings
Gold Framed Cameos
Gold Eyeglass Frames
Gold Bird Boxes
Gold Music Boxes
Gold Dunhill Lighters
Any Rose Gold Items
Any Pink Gold Items
Any Broken Gold Jewelry
Gold Military Medals
Gold Money Clips
Gold Tea Sets
8 Karat Gold
10 Karat Gold
12 Karat Gold
14 Karat Gold
18 Karat Gold
22 Karat Gold
24 Karat Gold
South Bay Cities We Serve
Carson
El Segundo
Gardena
Harbor City
Harbor Gateway
Hawthorne
Hermosa Beach
Inglewood
Lawndale
Lennox
Lomita
Manhattan Beach
Palos Verdes Estates
Rancho Palos Verdes
Redondo Beach
Rolling Hills
Rolling Hills Estates
San Pedro
Torrance
Wilmington
Westchester